With so much technology available, how does a teacher know what will work in the classroom?  For educators just getting their feet wet with technology integration to those currently using technology in the classroom, presenter Eric Clark will explore exciting 21st century tech tools that will increase student engagement and bring life into the classroom.
One-to-one computing, BYOD (Bring Your Own Device), Smart Boards and other improvements have revolutionized the technology environment in many North American classrooms, yet many educators have lagged behind in incorporating that technology into their instruction.  Many classrooms are not much different than they were 20 years ago except PowerPoint slides have replaced transparencies and papers are now submitted on computers.  But the potential is so much greater!
In this 90-minute webinar, Eric Clark will draw upon his experience as a media teacher, media entrepreneur, administrator and master trainer to help teachers sort through tools that they might find useful in their classrooms – while opening their minds to other ways to harness technology.
 WEBINAR HIGHLIGHTS:
Poll Everywhere

Dropbox

TedTalk

Livebinders

iMovie

GarageBand

Powtoons

Lulu

Educreations
LEARNING OBJECTIVES:
Discern the value of reverse mentoring in a technology-filled classroom.

Discover innovative ways to store and manage their lessons, files, and multi-media.

Integrate GarageBand and iMovie to create lessons centered on problem-based learning.

Educators will learn how to use online video to support lessons rather than sustain them.

Identify different tools to help students become authors, producers, and creators of multi-media projects.

Apply new technology tools and/or strategies to enrich technology integration within their respective classrooms.
Who Should Attend:
Classroom Teachers

Principals & Other School Administrators

Special Education Personnel

Academic Deans

Curriculum Directors

Technology Champions

Technology Committee Members
ABOUT THE PRESENTER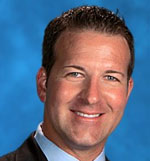 Eric Clark, M.Ed.
Eric Clark currently serves as Lead Administrator at a progressive private school in the Midwest.  Previously he served as principal in a public school setting, while also serving as the District's Technology Integration Specialist, helping teachers weave technology into their lessons to boost engagement and accountability.  Eric began his education career teaching English Language Arts, Broadcast Journalism, Print Journalism and Media Communications.  Between his other responsibilities, he found time to launch a successful local media company.
REGISTER:
25 Tech Tools to Enhance Engagement Webinar – 
September 17, 2015 @ 11:30 am
25 Tech Tools to Enhance Engagement Webinar – September 17, 2015 @ 2:00 pm

---
UPCOMING LIVE WEBINARS
Click to view other upcoming live webinars.